Greg Power awarded with OBE
We are excited to share with all of you that Global Partners Governance's Founder and Board Chair Greg Power was awarded an OBE for services to Parliamentary Democracy, to Political Reform and to UK interests overseas. Many congratulations!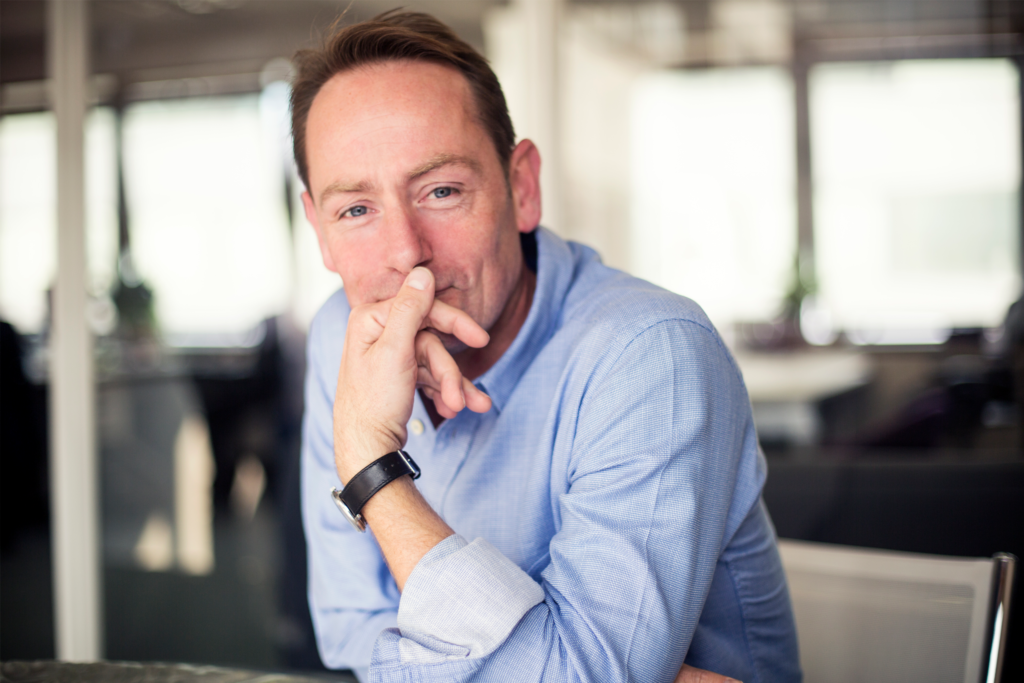 The award comes in recognition of over 17 years of dedicated work in the field of international support during which Greg founded GPG and fostered its growth and involvement in parliamentary assistance and innovation across the globe.
We extend our thanks to those of you who've already joined us in sending Greg congratulations on this achievement through our social channels – you can find the posts on our Twitter and LinkedIn accounts.
Work with us
GPG is hiring! We are looking for an experienced Head of Operations to lead and coordinate the organisational and operational functions of GPG. If this is of interest to you or anyone you know, get in touch with us and share with your networks!
Find the Head of Operations job description here.
Malawi
Malawi project officially launched
We are glad to announce that our five-year Parliamentary Support Programme officially launched last quarter at the Parliament Building in Lilongwe. The event was attended by the Speaker of Parliament Catherine Gotani Hara and representatives of our partners, USAID Mission Director Teresa McGhie and Democracy International President Eric Bjornlund, as well as GPG Associate Lord Jeremy Purvis of Tweed, who will provide assistance to key parliamentary stakeholders during the intervention. The project will deliver technical guidance to the Parliament of Malawi to support it in its legislative, oversight, and representative functions.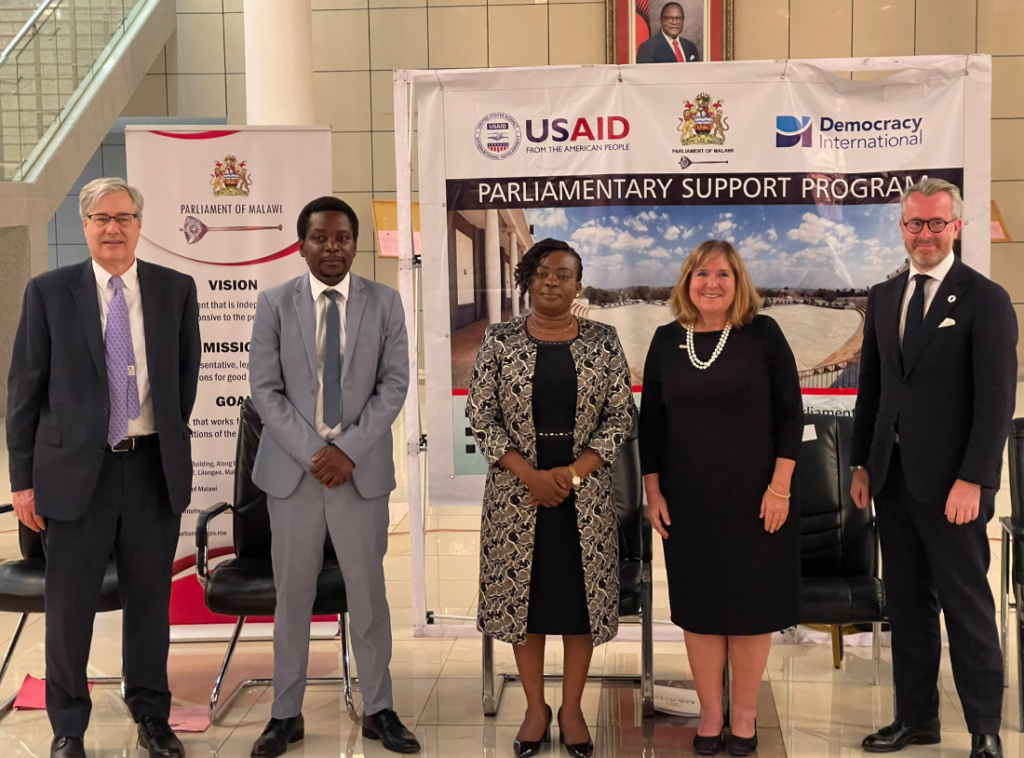 The launch was the culmination of a series of preliminary efforts and activities from GPG, including the delivery of a Political Economy Analysis (PEA) on which the project will base its recommendations moving forward. It also aims to be a resource to which the Parliament's speakership, committees, and staff can refer to strengthen the function and capacity of their institution. We tailored the PEA to ensure it accounted for all relevant actors and stakeholders both within and outside of Parliament, including CSOs, governance experts and academics, and government officials. We extended invitations to a range of parliamentary committees with whom we will engage throughout the project, and discussed priorities in the coming months.
Sudan
Anti-Modern Slavery project launched in Sudan
We are delighted to announce that our anti-modern slavery project in Sudan, part of the Modern Slavery Innovation Fund, has officially launched!
The three-year programme, which will draw on the international best practice knowledge of our experts and local Associates, will operate hand-in-hand with local partners and stakeholders to support two target localities in developing a pilot National Referral Mechanism (NRM). The pilot will enable building an evidence base on the extent of the crime in the regions, coordination amongst relevant organisations working on the field, established procedures for tackling instances of trafficking, and foster an environment in which more factors of vulnerability – and consequently, more vulnerable individuals – are identified before trafficking occurs. Once developed, the system will support the identification of victims and potential victims of trafficking, as well as those exposed to other forms of vulnerability.
We look forward to sharing more updates in the coming months!
Central Asia
Visits to Kyrgyzstan and Uzbekistan as project continues
The last few months brought considerable progress for our research project in Central Asia, which touches on regional security, geopolitics, and societal development in the region. We celebrated a very fruitful – and very busy – end of year during which our team and associated researchers produced preliminary papers which were warmly received by our stakeholders, and are nearing finalisation.
More recently, our team and researchers met on a scoping trip to oversee and coordinate data-gathering on the ground in Kyrgyzstan and Uzbekistan. Whilst there, the team led focus group meetings and interviews with local organisations and activists. The additional data gathered, as well as the opportunity to further our network and consolidate our existing relationships, strengthen the project's progress and establishment in the region. It highlighted potential for further research which we are excited to pursue, and we look forward to sharing more news with you in our next update!
Lebanon
Women's political participation project yields more potential women candidates
In September, as the culmination of months of intensive research, we were able to publish our findings in collaboration with LADE (Lebanese Associate for Democracy of Elections). The paper aims to provide advice and guidance to women candidates in the upcoming municipal elections in Lebanon. It is a comprehensive toolkit and includes information and strategies on navigating the complexities of the electoral process in both rural and urban areas.
The rest of 2022 was dedicated to the delivery of the next stage of the project, building on the major milestones reached by its previous iterations. We held four focus group discussions with aspiring women leaders from different parts of the South, North, Mount Lebanon, Beqaa, and Baalbek regions of Lebanon so as to assess our participants' needs and tailor our future activities to their profiles. We were delighted to observe that the number of participants willing to run for municipal elections continues to grow as the project progresses.
More recently, we were able to introduce the mentoring stage of the project, which consists in direct interactions with our Associates and successful female leaders Dr. Halime Kaakour, Josephine Zgheib, Vicky Zwein, and Jacqui Smith, who will provide advice to our participants. Our team travelled to Lebanon to attend and deliver a training Boot Camp with the women candidates and their campaign team members. Stay tuned for updates on our progress!
Insight
Read our recent blogs
Wake Up Call: Women's Political Participation in the New Year
As 2023 begins, GPG Programmes Manager Moataz Ghaddar takes stock of women's representation in Lebanon and what lessons can be drawn for the country and beyond.
Associate Profile | Victoria Zwein
Victoria Zwein is a political activist, a women's rights advocate, and the founding member of several socio-political movements and coalitions, currently supporting our Lebanon project for women's political representation. She was elected as a Council Member at Sin El Fil municipality in 2004 and 2016 and ran for parliamentary elections in Maten on the Kuluna Watani list in 2018.
The need for long term and contextualised research on China's relations with Central Asia
Frank Maracchione is a social researcher and PhD candidate at the University of Sheffield who has been contributing to our Central Asia Research project. In this blog, he argues that the region is best studied when calling onto local and specialist researchers.