Insight
Discover our recent profiles
Author Profile | Müjge Küçükkeleş
Müjge Küçükkeleş is a researcher, policy consultant, and a doctoral candidate at the University of Kent. In 2021, she authored for GPG our Voices of Female Entrepreneurs publication.
Associate Profile Series | Sir Paul Silk
GPG delivers specialist technical advice through a core group of retained Associates who are former Ministers, Members of Parliament, senior civil servants or parliamentary staff, and academics. We have built long-lasting relationships with Associates which we seek to highlight in this series of personal profiles. This month's Associate, Sir Paul Silk, is a Former Secretary General of the National Assembly for Wales (now Senedd) and Chair of the Commission on Devolution in Wales, and supported GPG on many projects.
Youth Rights and Engagement in Uzbekistan
This month, we had the pleasure of cooperating with Uzbekistan's Human Rights parliamentary commission and the National Centre for Human Rights in a forum on youth rights and opportunities. Re-visit this blog by GPG Associate Aileen Walker on a forum we held with Uzbekistan's Parliamentary Human Rights Commission last year, exploring effective engagement with young people on their rights.
Sudan
The Modern Slavery project team prepares to finalise a comparative study before end of March
GPG's Modern Slavery project in Sudan is approaching the end of its term, having been a part of the Home Office's Innovation Fund portfolio since 2019. During this time, the team focussed on combining institutional expertise with finding innovative ways to integrate modern slavery and human trafficking into the mainstream human rights policy discourse in Sudan. The country has undergone many changes over the past two years, and the work with which we supported the Sudanese government aimed to complement the institutional and legislative reform efforts undertaken by the executive.
GPG is currently preparing a comprehensive study on National Referral Mechanisms (NRM), to support our partners at the Sudanese government as they prepare to launch the victim referral system in Sudan. Following a GPG visit to Bahrain in December 2021, the study factors best practice extracted from meetings with anti-trafficking institutions responsible for Bahrain's advanced NRM system. The study also factors lessons on local and national government coordination from the UK, with special attention to proper coordination, an important metric of success for any NRM system.
Lebanon
A visit to Beirut to deliver sessions with potential women candidates
The Lebanon team concluded a productive visit to Beirut with our local Associate Moataz Ghaddar, Dr Halime Kaakour, and Dr Josephine Zgheib, under whose supervision the trainings on communications and leadership were delivered to our participants. The last session focussed on fundraising, and took place in Beirut, bringing together all of our participants from all over the country. A panel discussion was then held on violence against women in politics between our Associates and high-level Lebanese speakers and gender experts.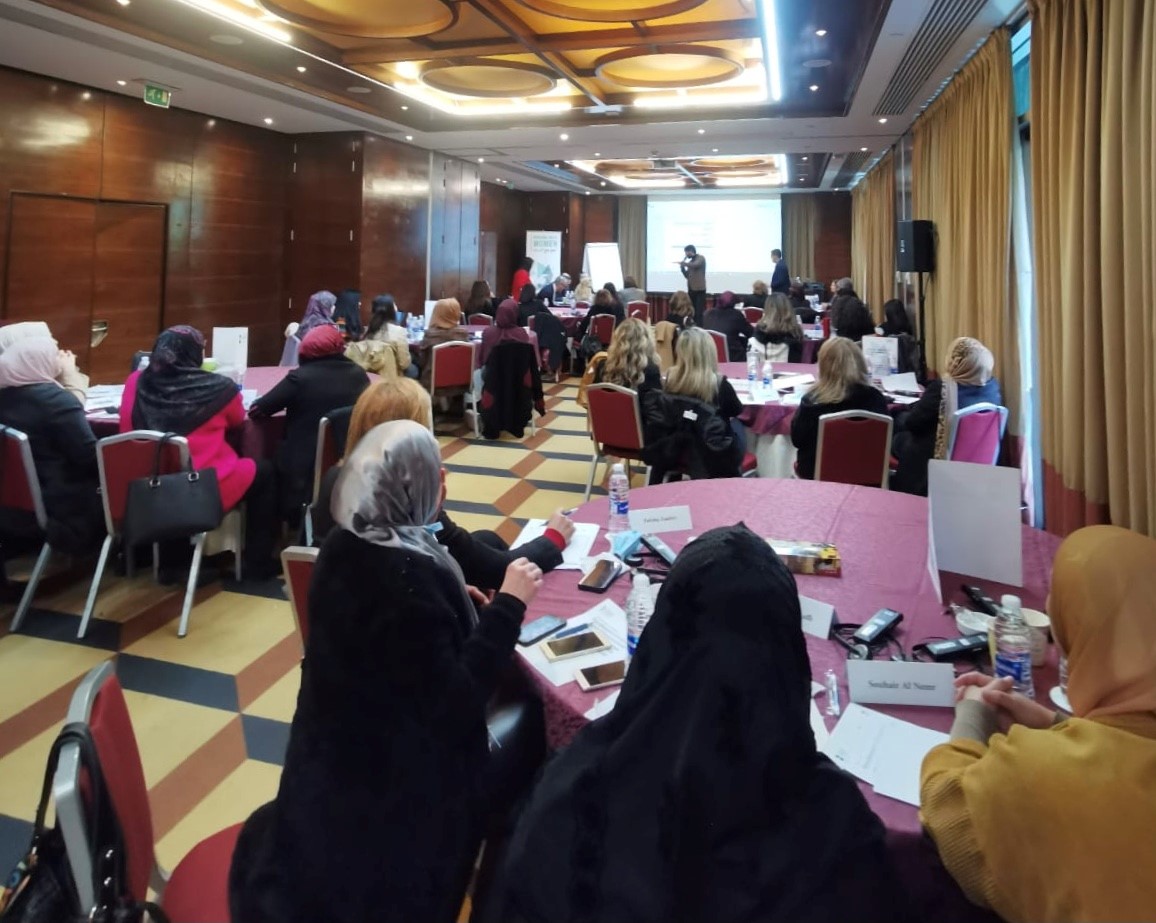 The visit was also an excellent opportunity to meet with multiple organisations on the ground to discuss coordinated action on supporting women in politics.
We thank our Associates, including GPG Associate Lord Jeremy Purvis, for their work on delivering the course and our participants for their enthusiasm and contribution, and look forward to continued effort to promote women's political participation and allyship.
Uzbekistan
A successful forum on youth rights and opportunities held in Tashkent
GPG's project in Uzbekistan set out to support politicians and MPs in chartering new youth policy and pursuing greater involvement and representation of the youth and civil society in politics, which was raised as a high importance item in our last meeting with Uzbek officials at Tashkent.
This month, we had the pleasure of cooperating with the Parliamentary Commission of the Oliy Majlis on compliance with the international obligations of the Republic of Uzbekistan in the field of human rights, and the National Centre of the Republic of Uzbekistan for Human Rights on a forum discussing rights and opportunities for young people. We thanks the Human Rights Commission in the Uzbek Parliament and its Chair Professor Akmal Saidov, the British Ambassador to Uzbekistan HMA Tim Torlot and the British Embassy in Tashkent, the Uzbek Ambassador to the UK HE Said Rustamov and the Uzbekistan Embassy in London, and our Associates Baroness Alison Suttie and Aileen Walker for all their work and support on this event.
Additionally, GPG's research team conducted an in-depth analysis on Uzbekistan conducted by experts with over ten years' experience in Central Asia environments, and explored topics related to domestic violence, corruption, and organised security crimes. We carried out interviews and surveys with local actors and individuals which have greatly contributed to our understanding of the context and the continuation of our work.